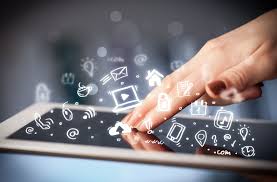 DeltaGRiC announces webinar focused on SAP Mobile Security Attack Vectors
SAP Mobile Security in detail; Vulnerabilities exposed
Johannesburg, SA – June 21, 2015 – DeltaGRiC Consulting, the leading and yet ONLY African niche consultancy helping organizations detect cybersecurity risks and compliance violations affecting SAP/PeopleSoft business platforms, hereby announces an upcoming webinar by ERPScan focused on SAP Mobility Security.
With Cyber-attacks on business systems on the rise, and no indication of potential decline in such attacks from statistics, SAP/Oracle systems continue to be attacked persistently by cybercriminals for financial gains, espionage or theft of data for sale in an ever booming underground cyber economy.
In todays' corporate business landscape, we continually witness an unprecedented number of Mobile devices being integrated into the core business processes of many organizations via SAP MDM and/or Afaria, and with top level executives having high security clearance and privileges to perform tasks on the these systems. We invite you to log on to our webinar below, as we highlight how SAP Mobile devices are vulnerable to hacking and cyber-attacks.
SAP MDM keeps your company's devices covered at the operating system (OS) level. Both SAP Mobile Device Management (cloud) and SAP Afaria (on-premise) detect compromised devices, ensure compliance with corporate policies and enable immediate resolution. But, what if MDM or Afaria itself had vulnerabilities that your adversaries knew about and could use against you to perpetrate financial attacks or reputational damage to your organization?
Details of Webinar:
SAP Mobile Security
EUROPE: Wed, Jun 24, 2015 10:00 PM – 11:00 PM CEST
https://attendee.gotowebinar.com/register/2342836445062819074
AMERICAS: Wed, Jun 24, 2015 10:00 PM – 11:00 PM PDT
https://attendee.gotowebinar.com/register/4671995697855157506
About DeltaGRIC Consulting
The preferred partner to ERPScan in West, South, Central and East Africa.
DeltaGRiC Consulting is a leading Enterprise Applications Security startup that focuses on PeopleSoft and SAP Vulnerability Assessment plus Penetration Testing Services. We continue to work with leading partners to discover, document and remediate Vulnerabilities on SAP and Oracle platforms with the main purpose of protecting your company's heavy investment on Enterprise Applications like SAP and Oracle platforms. Our aim is to make sure your organization runs better by potentially eliminating the attack surface for Cyber Attacks.
For more information, please visit www.deltagricconsulting.com, or send us a mail on info@deltagricconsulting.com