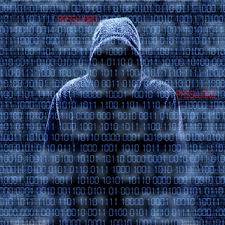 Report: Chinese Breach of USIS Started with SAP (Mother of all Data breaches) – USIS hack
USIS hacked via SAP vulnerability. Lessons learnt
Johannesburg, SA – June 22, 2015 – DeltaGRiC Consulting, the leading and yet ONLY African niche consultancy helping organizations detect cybersecurity risks and compliance violations affecting SAP/PeopleSoft business platforms, hereby announces an upcoming webinar by ERPScan focused on the USIS (United states Investigative Services ) hack which was perpetrated via an SAP vulnerability.
In the spate of recent news about the USIS data breach by alleged nation state, perhaps China, some lessons have been learnt and we intend to share the lessons learnt from this breach referred to as the: Mother of all Cyber Breach.  The consequences of this hack is terribly devastating: lost its contracts with the Office of Personnel Management has laid off more than 2,500 employees amongst reputational damage which it may not recover from soon enough
Our partners, ERPScan will be highlighting the most important information about this attack and discuss about vulnerabilities that may be used to conduct such an attack. We will also share how ERPScan can help organizations secure their SAP systems from similar breaches. Needless to say we shall demo all the latest updates on the tool in this session.
Details of Webinar
EUROPE : Tue, Jun 30, 2015 10:00 PM – 11:00 PM CEST
https://attendee.gotowebinar.com/register/9100687797048657410
AMERICAS : Tue, Jun 30, 2015 10:00 PM – 11:00 PM PDT
https://attendee.gotowebinar.com/register/7897284415075748610
About DeltaGRIC Consulting
The preferred partner to ERPScan in West, South, Central and East Africa.
DeltaGRiC Consulting is a leading Enterprise Applications Security startup that focuses on PeopleSoft and SAP Vulnerability Assessment plus Penetration Testing Services. We continue to work with leading partners to discover, document and remediate Vulnerabilities on SAP and Oracle platforms with the main purpose of protecting your company's heavy investment on Enterprise Applications like SAP and Oracle platforms. Our aim is to make sure your organization runs better by potentially eliminating the attack surface for Cyber Attacks.
For more information, please visit www.deltagricconsulting.com, or send us a mail on info@deltagricconsulting.com